Stella Battaglia Gyrotonic® Firenze Silvia Frosali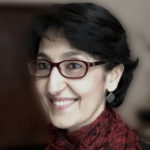 Stella Battaglia's education is composed of a blend of classical studies and ballet school (Royal Academy of Dancing of London and Imperial Society of Teachers of Dancing). She is a classical and contemporary dancer and a classical dance teacher for professional training (Royal Academy of Dancing of London). 
She enhances her knowledges with anatomy studies, teaching technique, body manipulation, posture, breathing. She enrolled at the Académie Princesse Grace in Monte Carlo, where she considerably developped her skills, undertaking later on a research on yoga techniques to be applied on dance and performing artists training.
Then Stella aimed to the arts, with an exploration on perspective linked to set design, focusing after on the dynamic of forms and on the body representation in space. 
She attended the Academy of Fine Arts in Florence and she graduated in Sculpture. She has been working with Galileo Museum in Florence since 2000, with art set-ups and educational activities with special regards to the relationship between art and science. She worked with the Architecture Faculty in the University of Florence teaching Descriptive Geometry. 
As a specialist in perspective studies, Stella Battaglia was also required by the Opificio delle Pietre Dure in Florence to give her expertise as regards to the Donatello's bas-reliefs in the San Lorenzo cathedral in Florence.
She presented her works as a sculptor in several art exhibitions in Milan, Paris, Shanghai. 
Alongside with her passion for arts, she never gave up her passion for training and workout, finding in  Gyrotonic and Gyrokinesis two really satisfactory disciplines for both exercise and personal balance.
After having studied for several years with Silvia Frosali at Gyrotonic Firenze Studio, Stella Battaglia decided to undertake the teacher training course attending the Gyrotonic Foundation Level 1.
Thanks to Gyrotonic Expansion System method, Stella Battaglia has become aware of a teaching technique that finally takes into consideration her previous personal path and skills and merge them all together: the plastic arts and the dance and movement work, both related to communication and sharing.