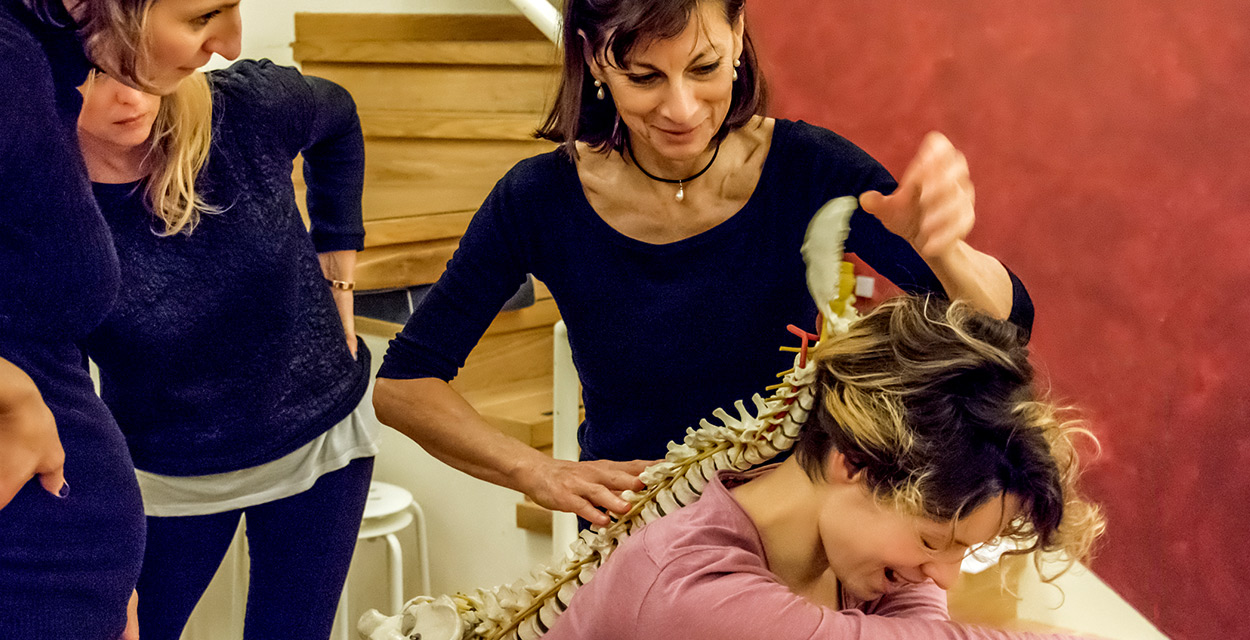 Training
The course, authorized by Juliu Horvath and the Gyrotonic® Headquarter and is valid as Gyrotonic® Level 1 Update, aims to analyze the effects of the GYROTONIC® method using osteopathic interpretations and interpretations.
During the course the relationships between the two methods are examined through both theoretical and practical information with exercises applied both to the Pulley Tower Combination Unit and to the ground.
Furthermore, some examples of osteopathic approach will be given in particular for the search for movement restrictions (articular, muscular, visceral….) With particular attention to "Hands on" in accordance with joint biomechanics and "osteopathic lesion". No osteopathic knowledge is required for participation in the course!
PREREQUISITES
The participant must be a first level teacher in the GYROTONIC® method. The participant must have a valid Trademark License Agreement.
COURSE DURATION
Three days (six hours for the first two days and five the third for a total of 17 hours). Cost: € 350.00 + 22% VAT + 4% Inps