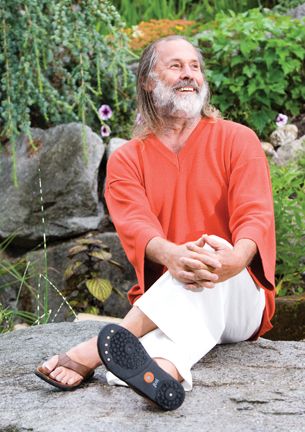 Juliu Horvath
Juliu Horvath, a Hungarian, was born and raised in Romania. As a youth he participated in swimming, gymnastics and rowing as well as other sports. At age 19 he became interested in classical dance and by the time he reached his twentieth birthday he was dancing principal roles with the Romanian State Opera.
While on tour in Italy in 1970 he defected and received political asylum from the United States. After moving to New York, Juliu was hired to dance for the New York City Opera tour company with international stars such as Margot Fonteyn, Jacques d'Amboise and Melissa Hayden. Later, he danced as a guest artist at Radio City Music Hall and as principal dancer with the Houston Ballet.
While with the Houston Ballet, Juliu ruptured his Achilles Tendon and the injury brought his dancing career to a sudden halt. After the injury he started indulging himself in more yoga practice.
In 1977 Juliu moved to St. Thomas in the Virgin Islands where he continued an intensive study and practice of yoga. During this study he discovered the inner workings of the body and developed a deeper and more advanced system that he called "Yoga for Dancers" and later became Gyrokinesis®.
Juliu returned to New York in the 1980s and began teaching his method at "Steps on Broadway" and in Central Park. When he developed a large enough following he opened up White Cloud Studio.
Juliu dreamed of a machine that would help a dancer achieve a better turn or pirouette. This dream led him to the development of the GYROTONIC EXPANSION SYSTEM®, as we know it today. People of all ages and all walks of life have benefited from his system. The GYROTONIC EXPANSION SYSTEM® works for anyone wishing to gain strength, flexibility and coordination. It is now found in rehabilitation centers, dance studios, sports training and fitness facilities all over the world.