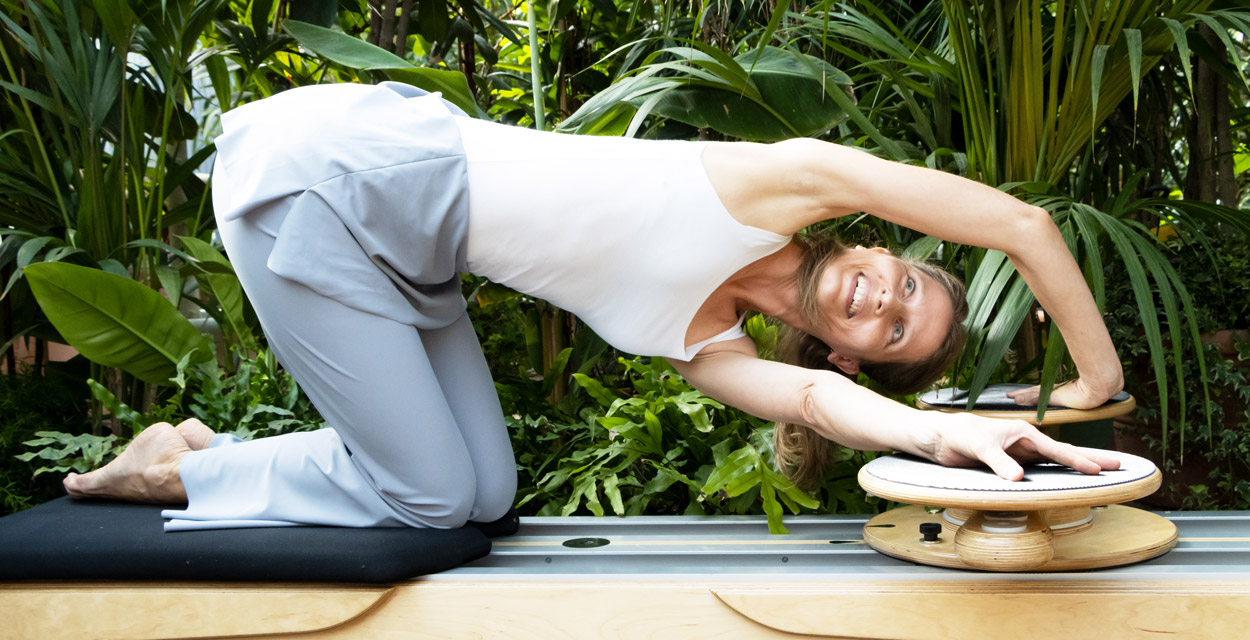 Benefits of

Gyrotonic Expansion System®
The method is used in the prevention, therapy and re-education of movement and is successfully adopted by doctors, osteopaths and physiotherapists in rehabilitation therapies.
BETTER BODY CONSCIOUSNESS
CORRECT POSTURE
MORE TONED MUSCLES
STRONG AND ELASTIC SPINE
HEALTHY AND MOBILE JOINTS
MORE EFFICIENT CIRCULATION
PHYSICAL HARMONY
GREATER PSYCHO-PHYSICAL CONTROL
BETTER BALANCE AND NEURO-MUSCULAR COORDINATION
Who is the
Gyrotonic Expansion System®

suitable for?

Everyone can benefit the Gyrotonic Expansion System® method as it is able to offer diversified and specialized training for different needs.
For those who need support for their psycho-physical well-being
It is the type of movement that helps the person to feel good in their body, to have a better awareness of it, and to understand and correct postural defects. The deep work on breathing improves the cardio-circulatory system, the lymphatic system and the circulation of internal energy, focusing on the concept of the organism's biological unit.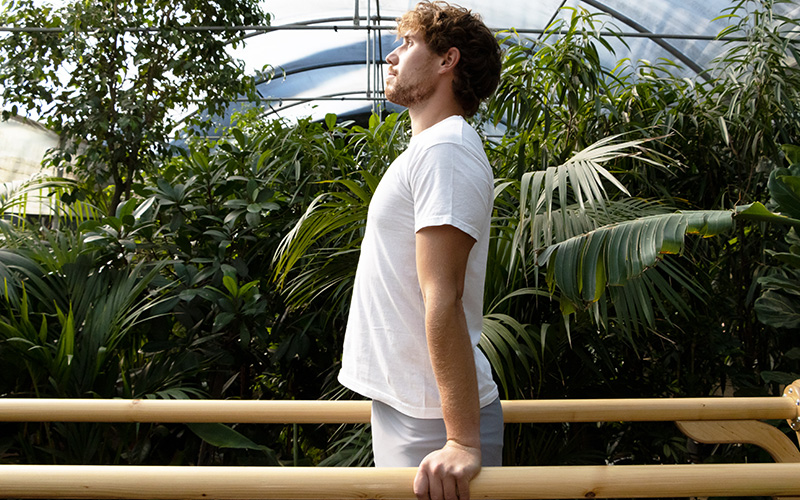 People of all ages in rehabilitation and physical therapy
Gyrotonic® and Gyrokinesis® classes are a great complement to a traditional physical therapy program and can make a significant contribution to the recovery process. Many physical therapists use Gyrotonic® method exercises in their practices to help patients after an injury and to work with people with disabilities. Thanks to the focus on joint stability and muscle balance, Gyrotonic® sessions are an ideal option for rehabilitation exercise.
Dancers
It is the ideal movement system to get to perfect the technical and artistic performances of a dancer. The method helps to improve the mobility of the spine, the flexibility and strength of all joints, to perfect the big jumps and the petit allegro pirouettes and adages. Through the deep work on the stabilization of the center the system works to prevent accidents.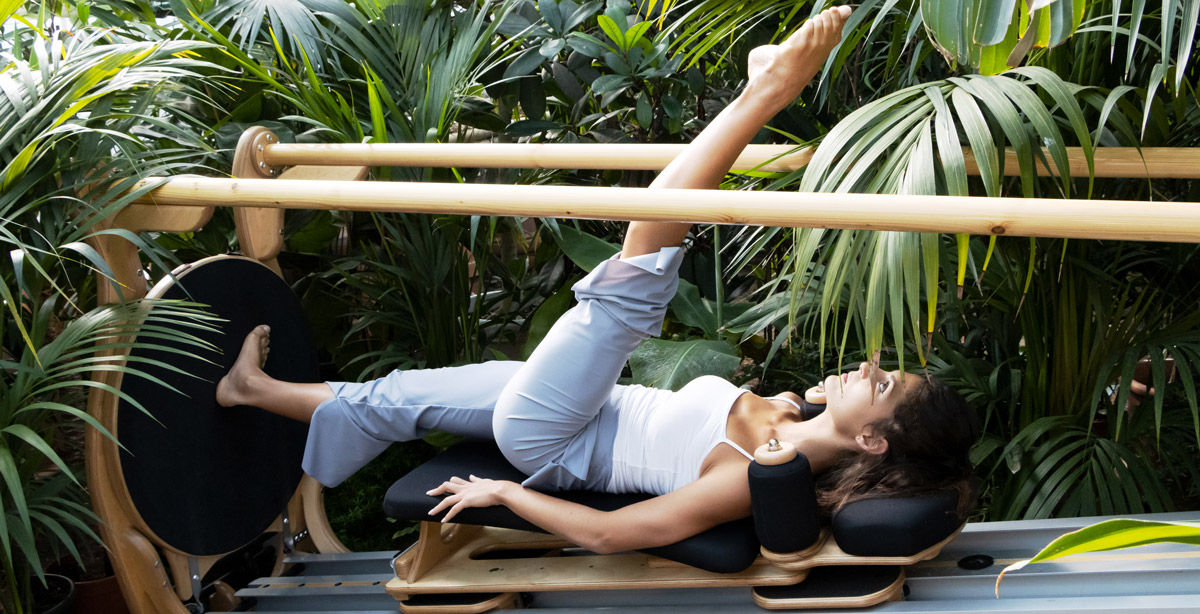 High level athletes and those who practice non-competitive sports
The specific dynamics of sport are explored with the execution of the exercises, principles and sequences of the Gyrotonic Expansion System®, with the aim of improving speed, flexibility and performance, refining motor skills and awareness of space and rhythm. Better knowledge of movement and of one's body significantly reduces the risk of injury.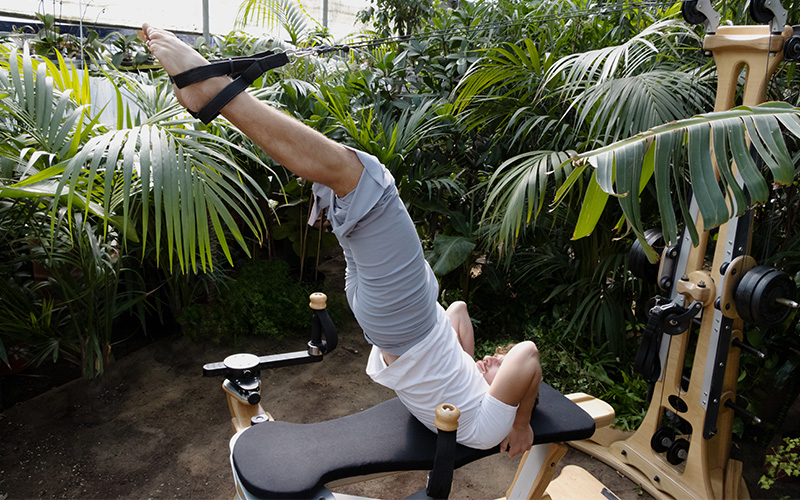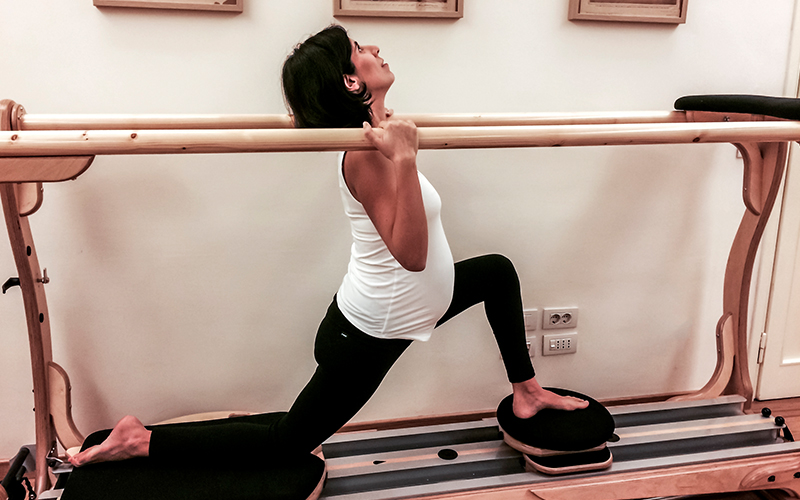 Pre-post partum
The system favors the resolution of any problems related to pregnancy. Through a better thoracic, diaphragmatic, pelvic and in general of the entire spinal column, it promotes blood and lymphatic circulation and allows to reach a psycho-physical balance during gestation and in the post-partum period.